Vintage Engraved Choir Medal Necklace with Diamonds with Faceted Gray Moonstone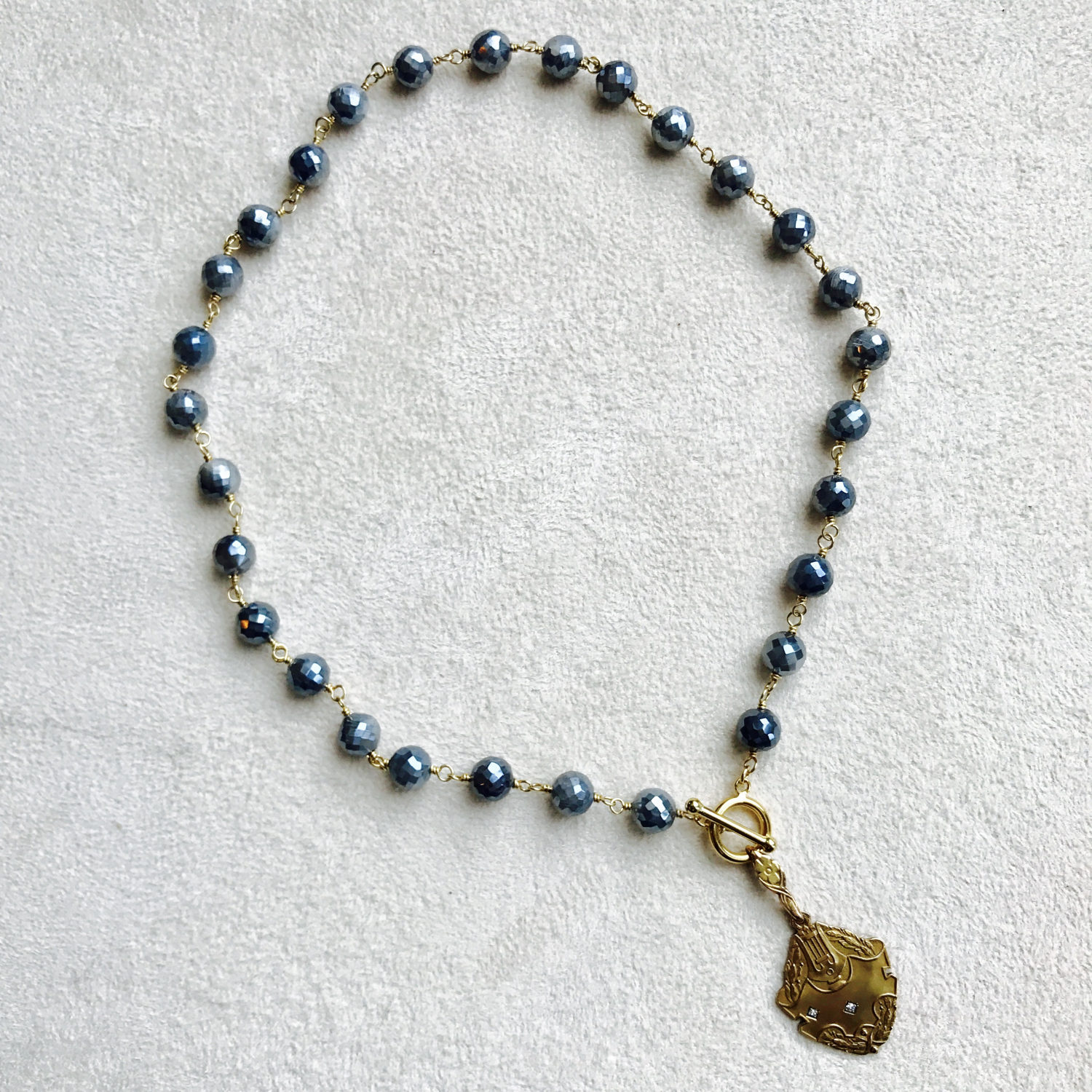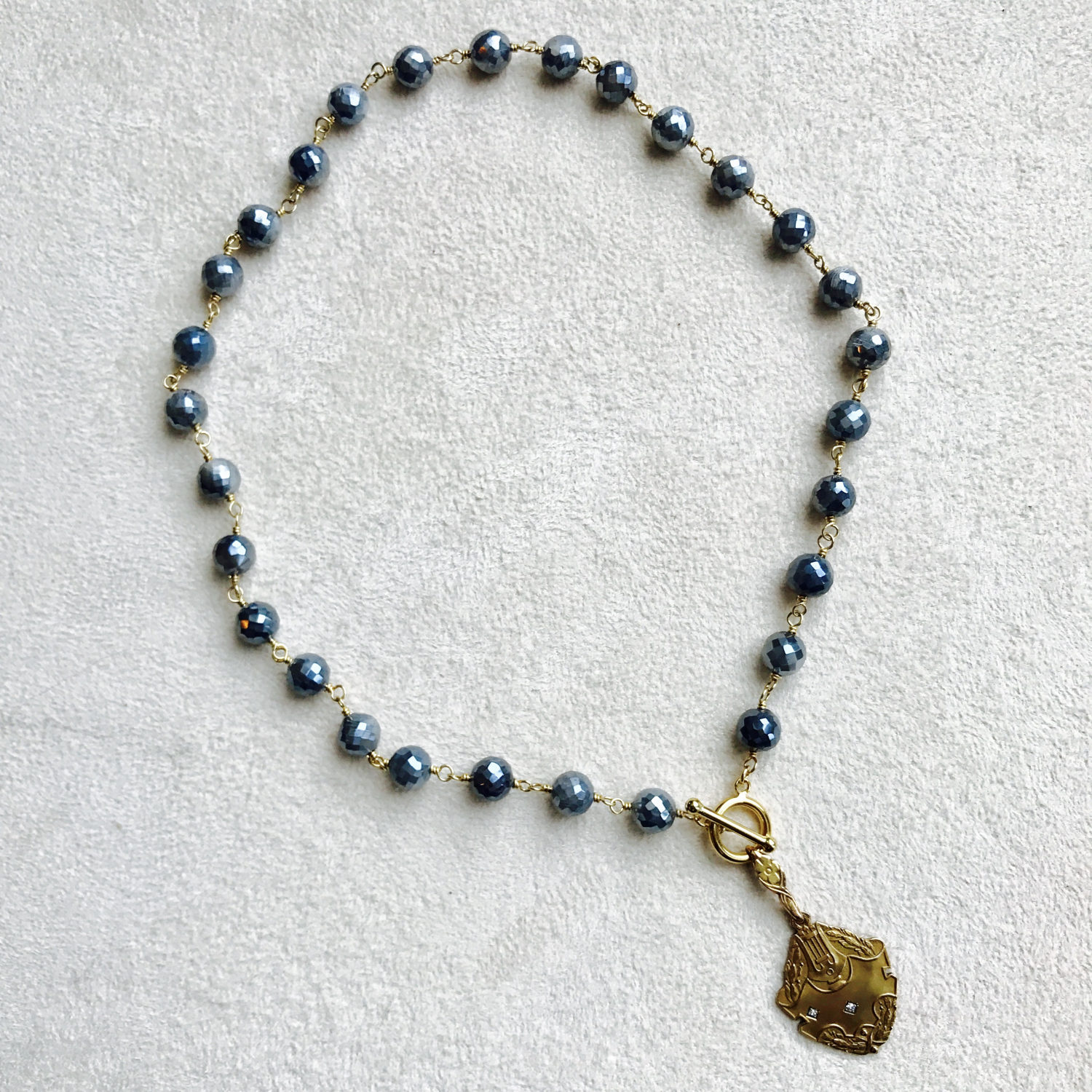 sold out
Vintage Engraved Choir Medal Necklace with Diamonds with Faceted Gray Moonstone
Look closely at this medal and you will see a lyre at the top, which gives but a hint of what this medal represented. Engraved on the back you will see First Congregational Choir, Honor, Alta Caper, 1949, 1951, 1960. Although I am not sure of the significance of it all, it clearly meant very much to someone with a lovely voice. Great detail and two diamonds to boot! So unique! This one of a kind piece features a handmade chain of shimmery faceted gray moonstone.

Overall length: 18.5" (length can be shortened prior to shipping if needed)
Pendant dimensions: 1.75" x 1"
Clasp: toggle
Stones: faceted round gray moonstone
Metal: goldfilled
N518

Blending the old with the new, re-imagining and adapting, creating something modern, sophisticated and wearable, that's what GotRocks Jewelry Design is all about. Beautiful, timeless, one-of-a-kind adornments ... Jewelry with an old soul.