Antique Jasper Fob Necklace with Mixed Watch Chain and T-bar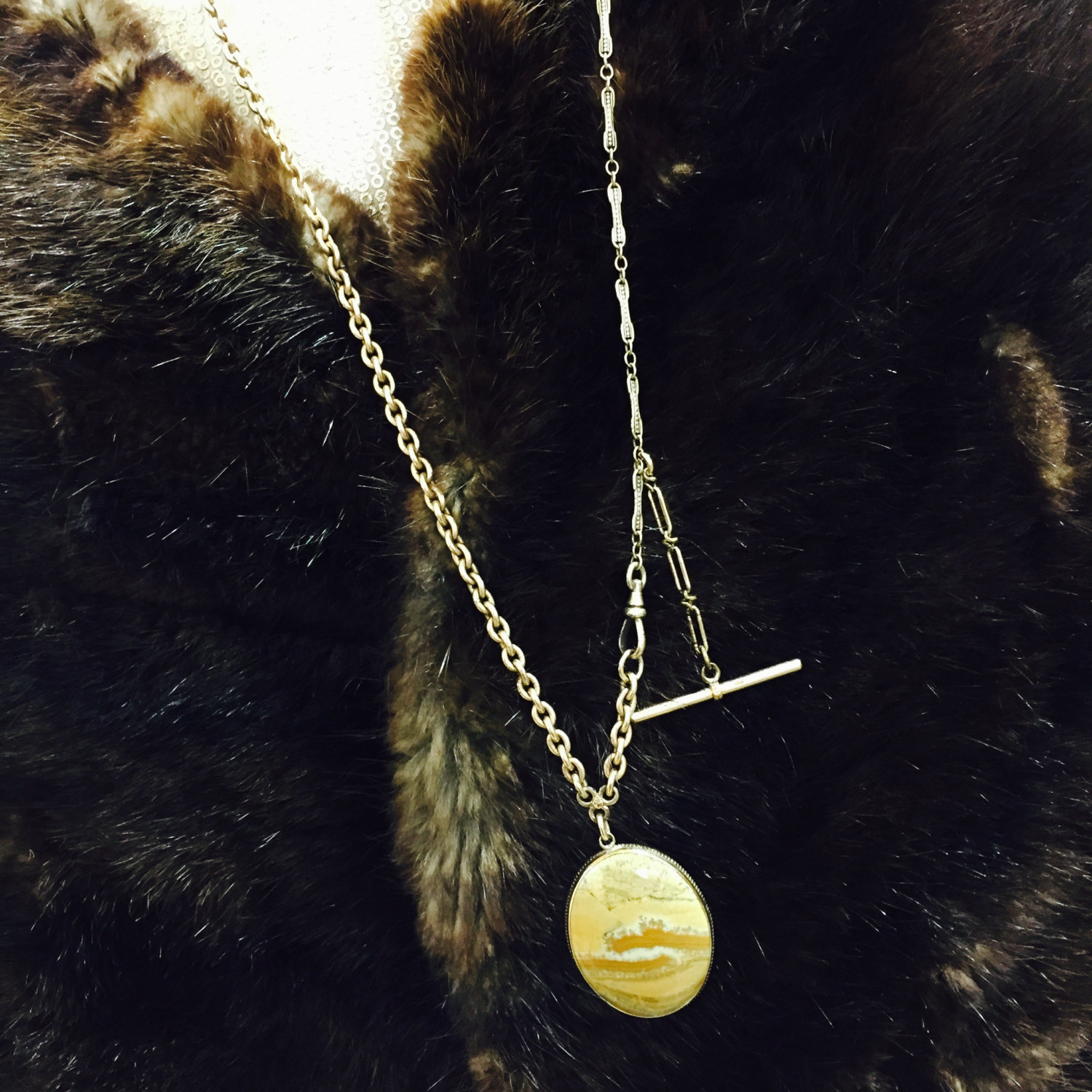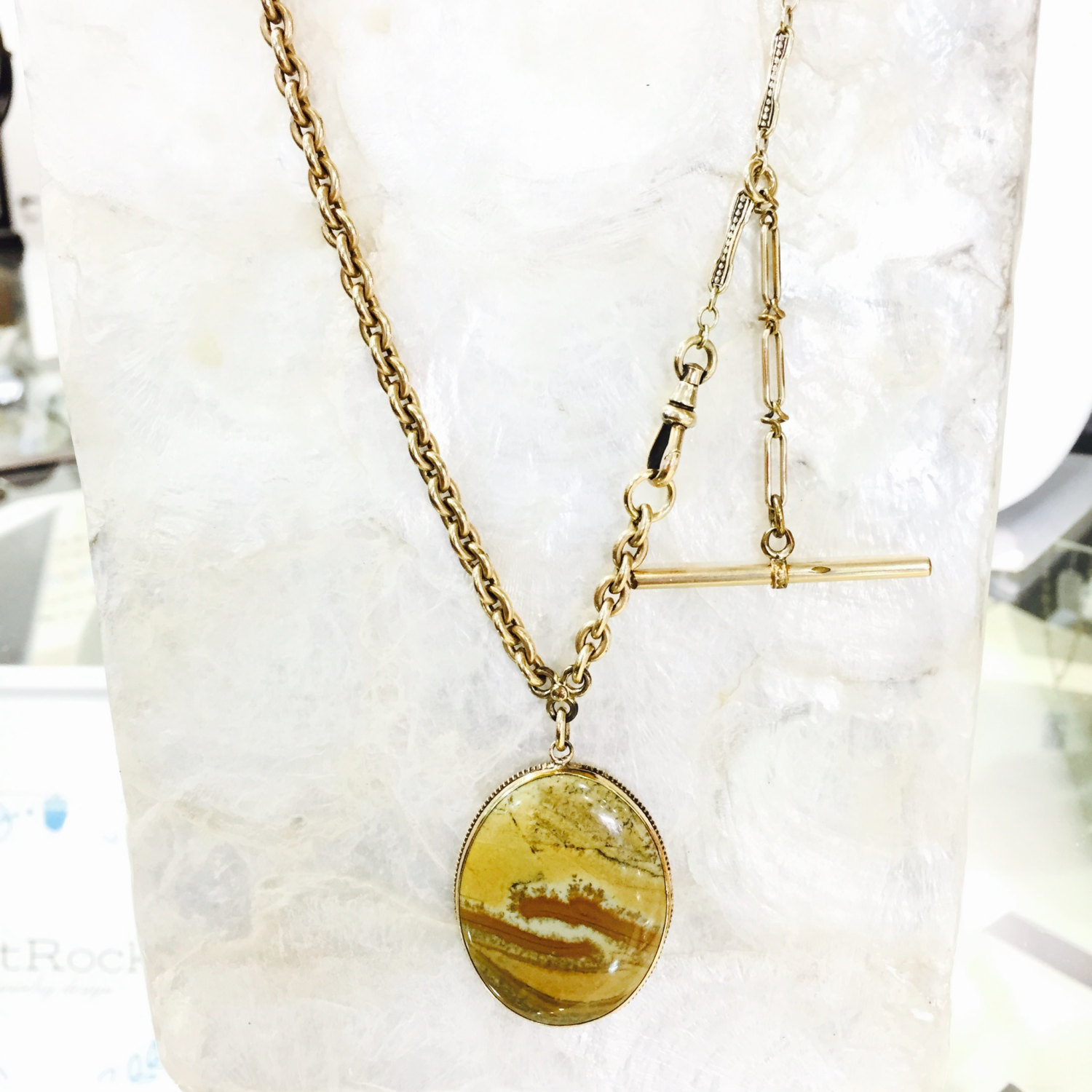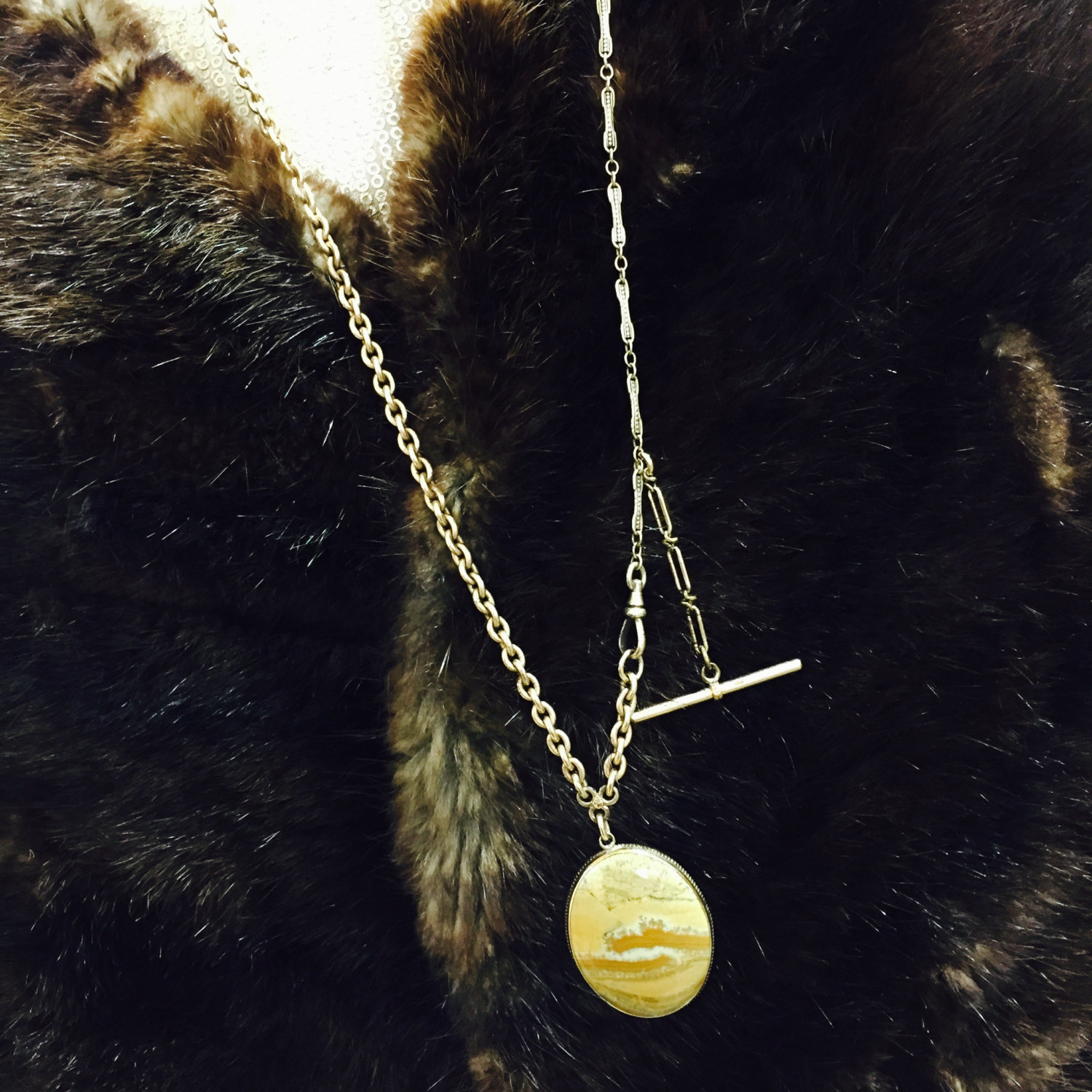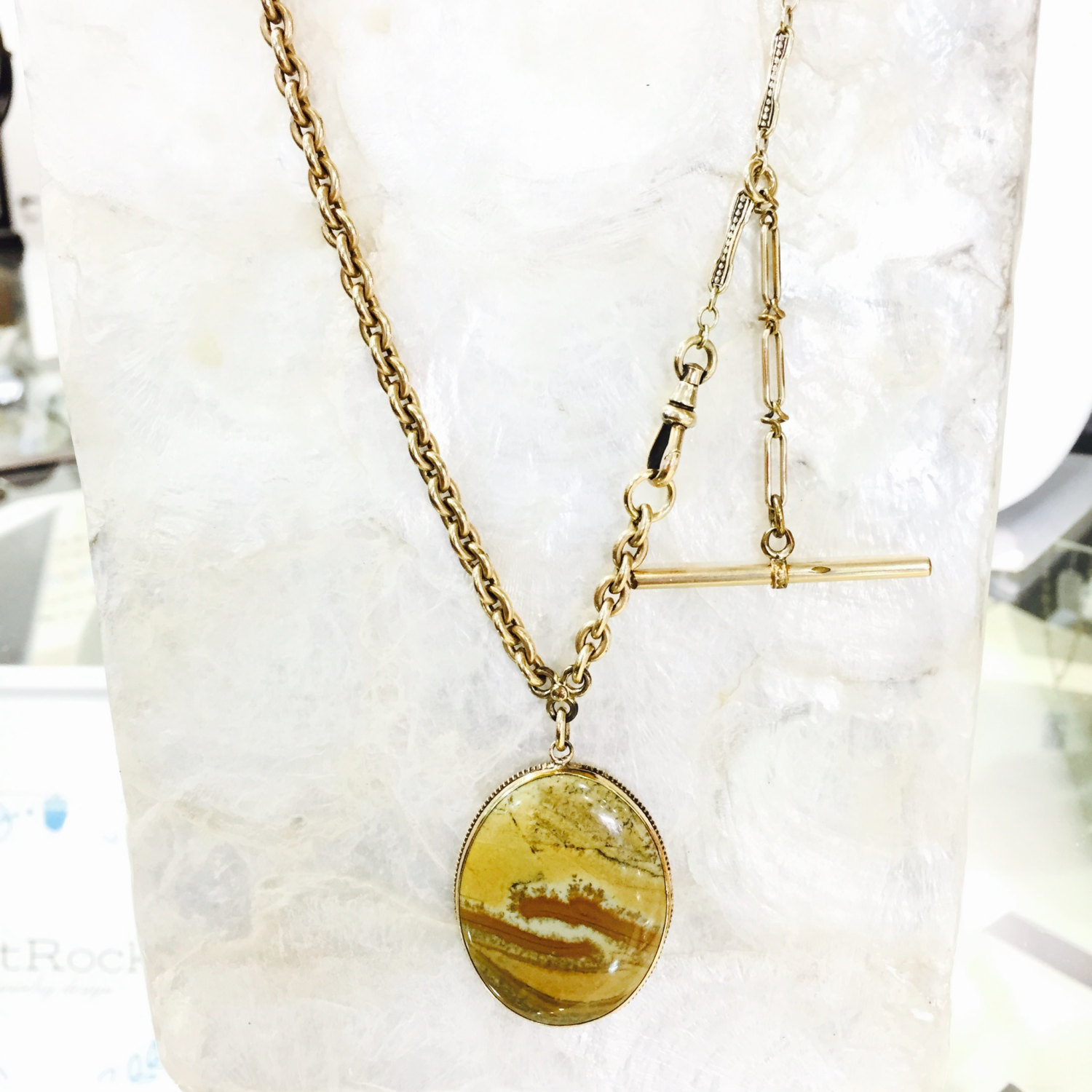 sold out
Antique Jasper Fob Necklace with Mixed Watch Chain and T-bar
I love mixing antique pocket watch chains ... different lengths, different textures, varying shades of gold. They bring so much character to this long necklace which features an antique jasper fob, in its own shades of gold!

Three antique chains make up the 35" necklace.

Overall length: 35"
Pendant dimensions: 1.75" x 1.25"
Clasp: antique dog clips
Stones: antique jasper
Metal: antique gold filled chain and dog clips

Blending the old with the new, re-imagining and adapting, creating something modern, sophisticated and wearable, that's what GotRocks Jewelry Design is all about. Beautiful, timeless, one-of-a-kind adornments ... Jewelry with an old soul.