Antique Handpainted Portrait Brooch Conversion Necklace with Faceted Citrine Chain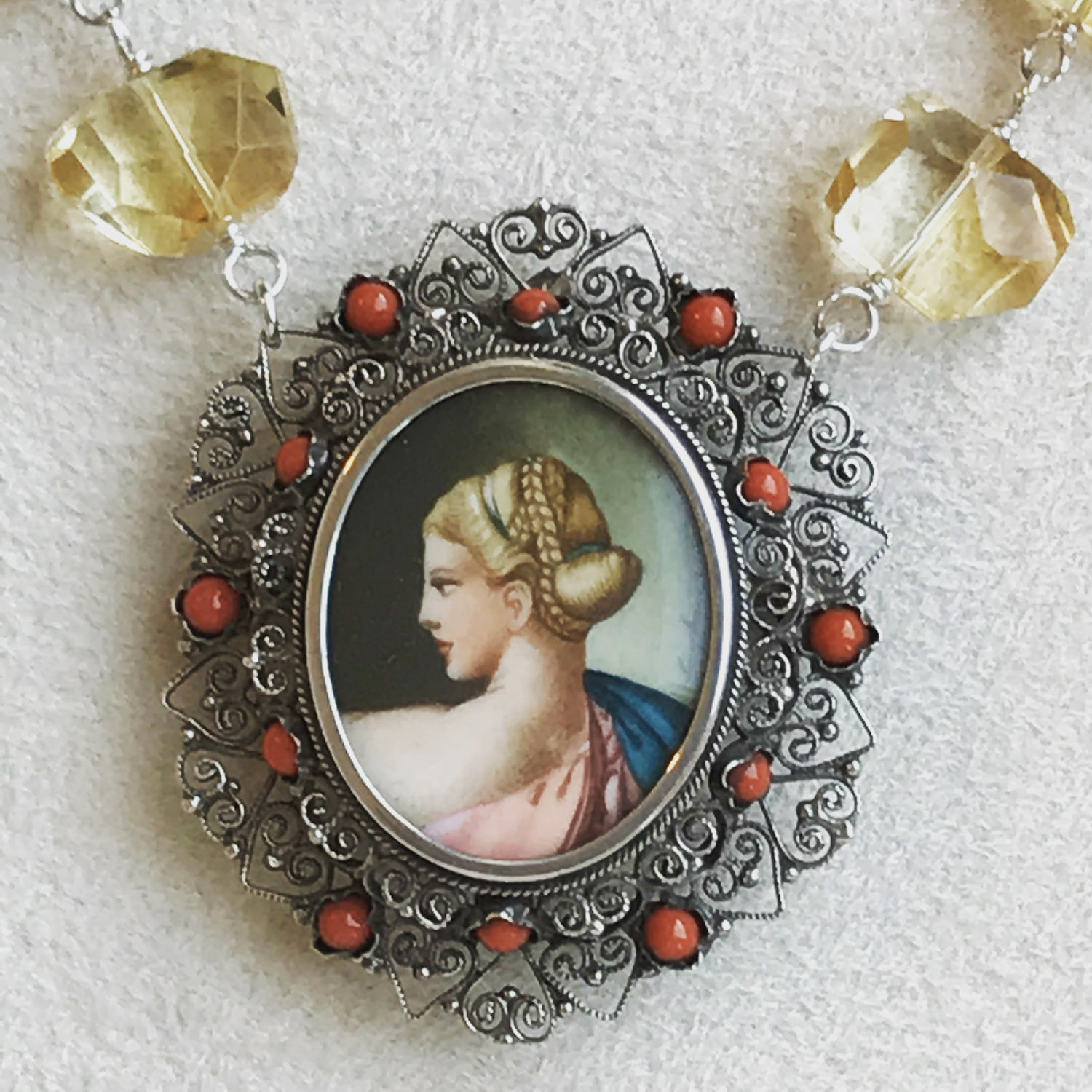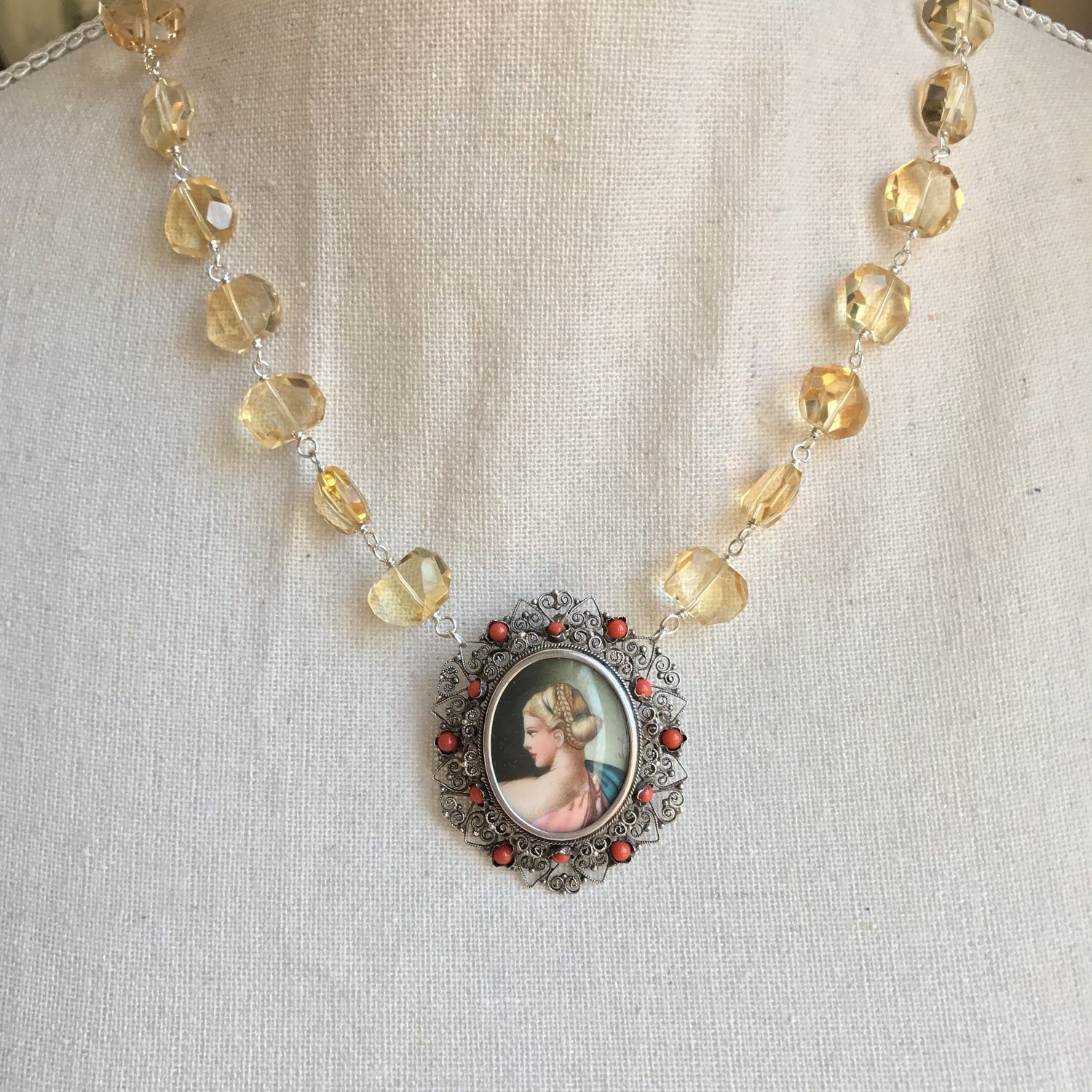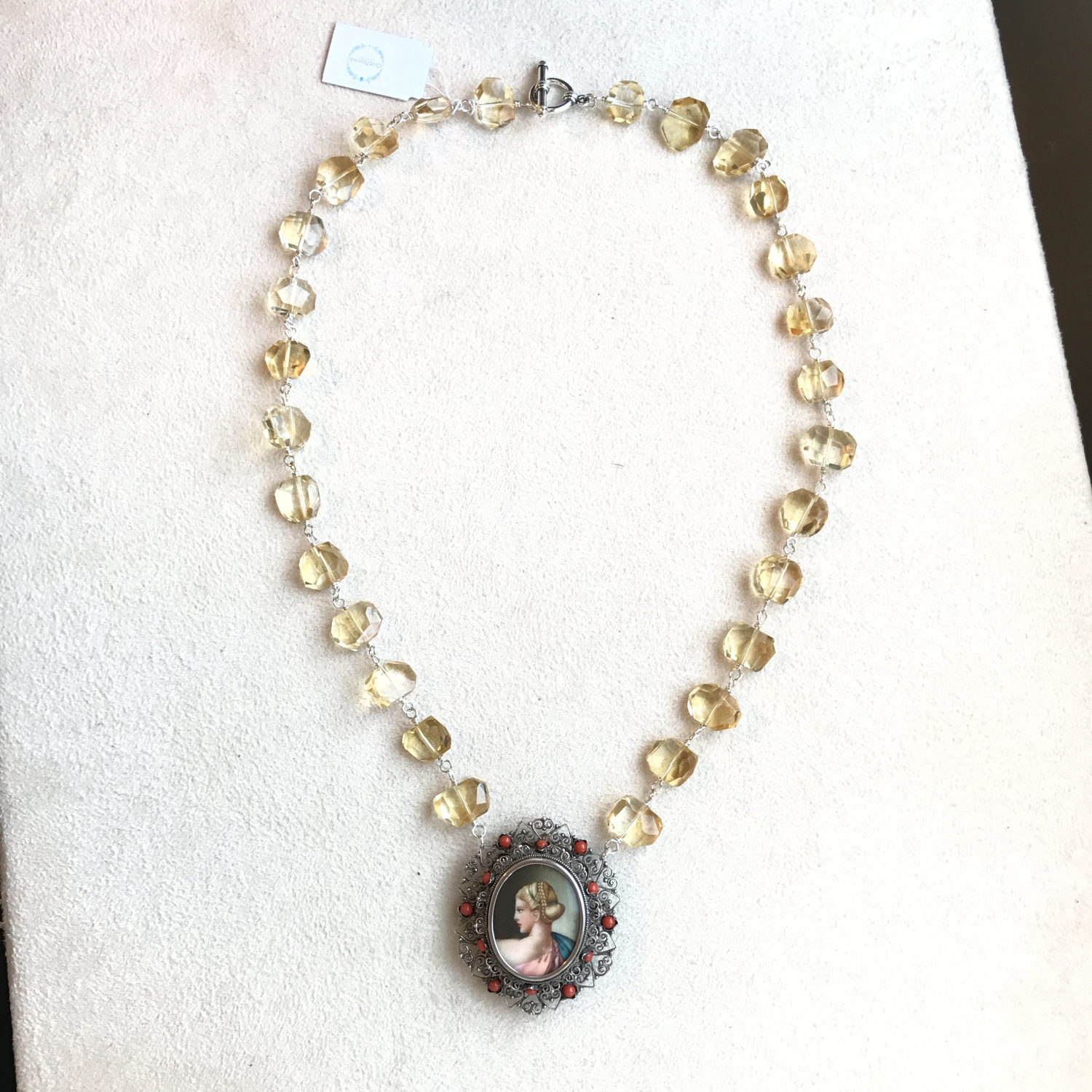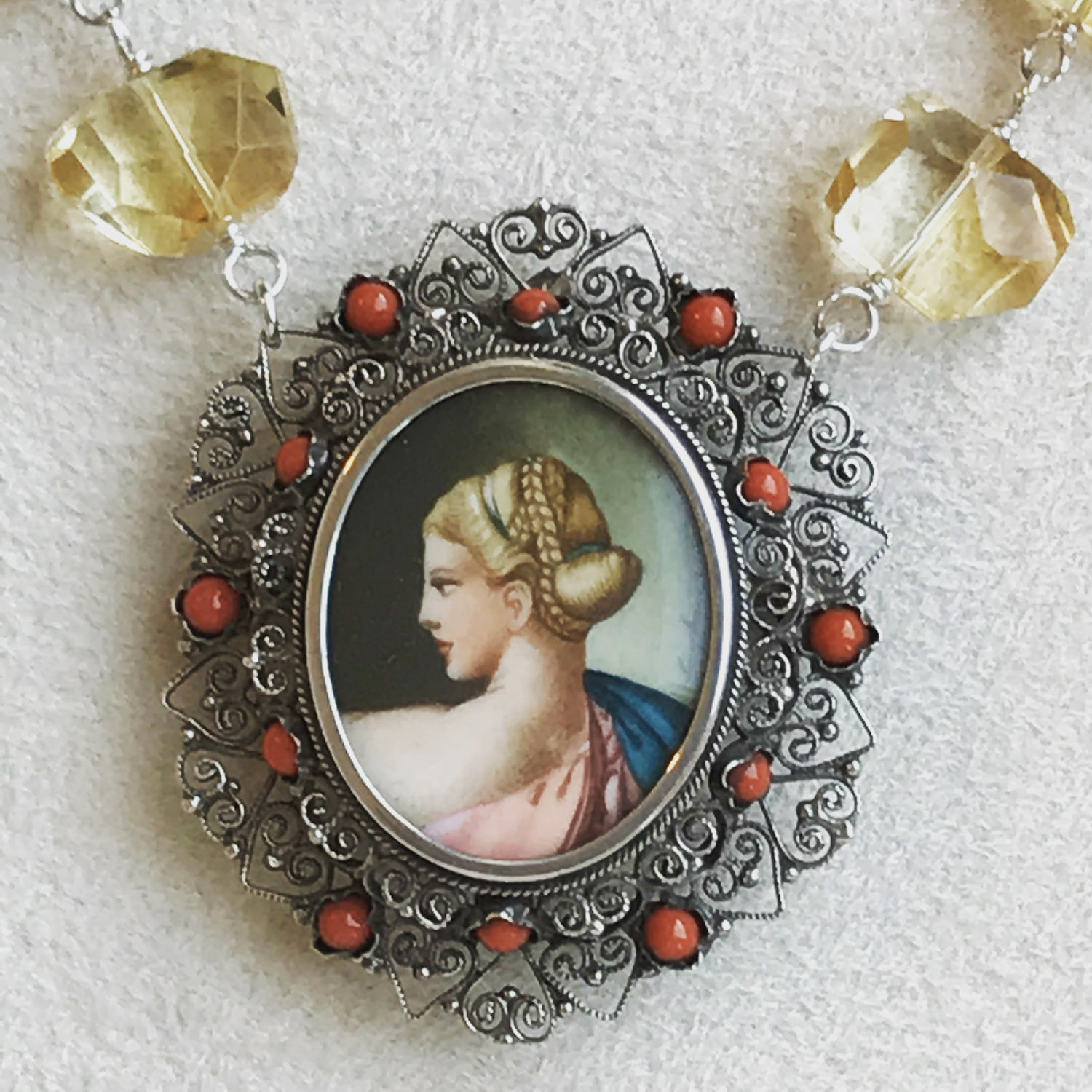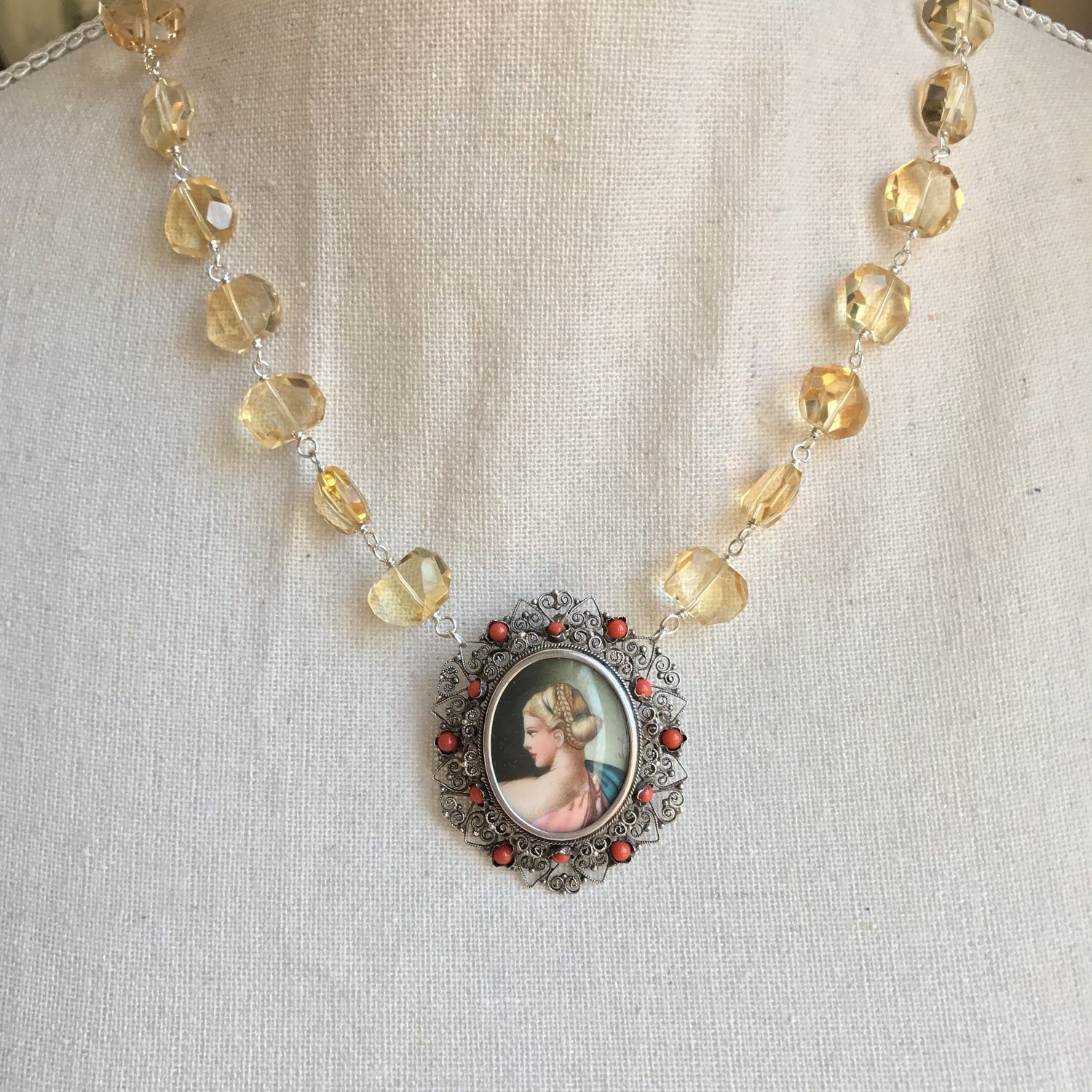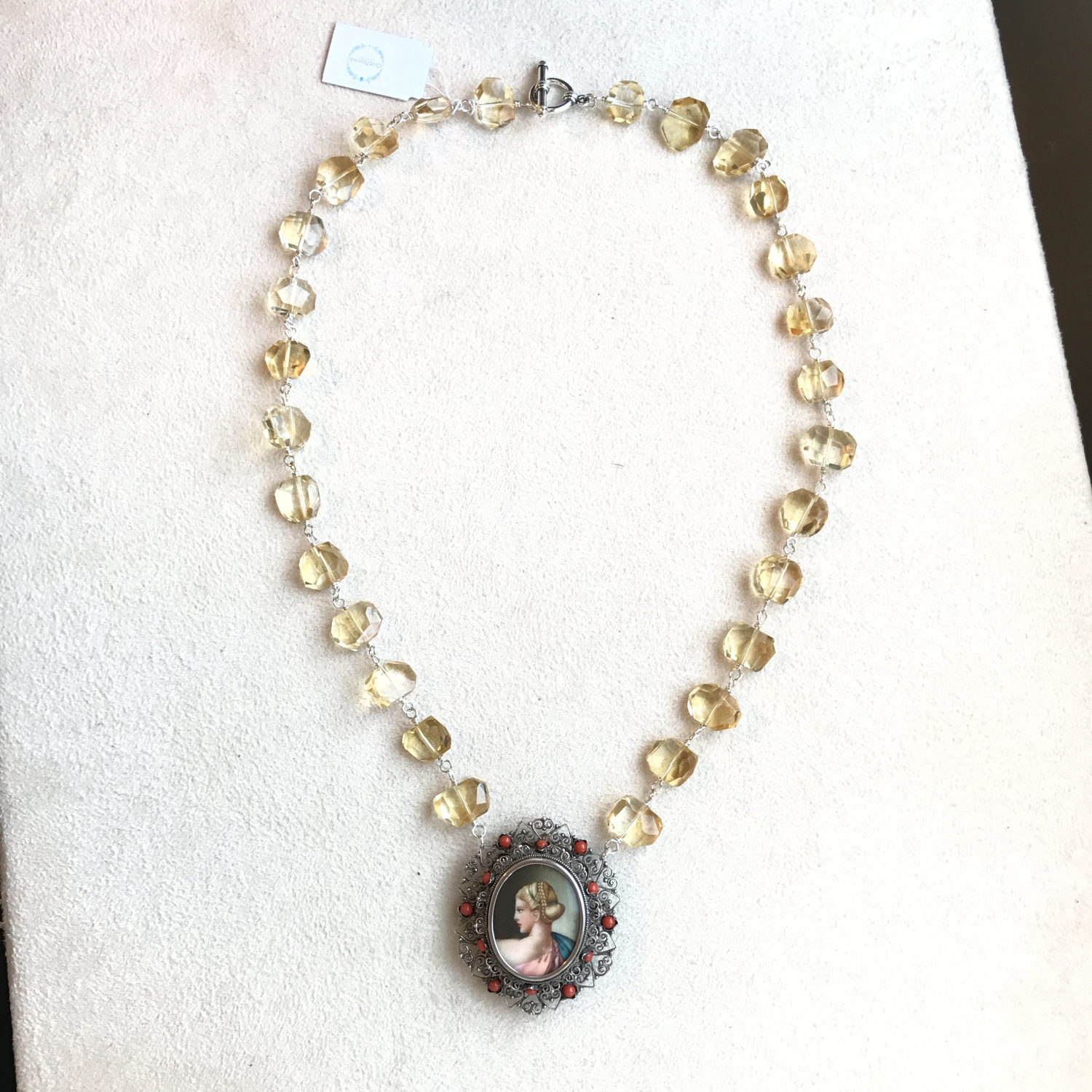 sold out
Antique Handpainted Portrait Brooch Conversion Necklace with Faceted Citrine Chain
This is a showstopper, a truly one of a kind masterpiece! I have used an antique handpainted portrait brooch as a pendant and highlighted it with the most unique faceted flat citrine nuggets on a handmade chain. The color of the stones really picks up the color of the subject's hair to perfection. The portrait is surrounded by 800 silver filigree and colored stones.

Overall length: 21"
Pendant dimensions: 1.75" x 1.5"
Clasp: toggle
Stones: citrine
Metal: Sterling and 800 silver
N499

Blending the old with the new, re-imagining and adapting, creating something modern, sophisticated and wearable, that's what GotRocks Jewelry Design is all about. Beautiful, timeless, one-of-a-kind adornments ... Jewelry with an old soul.
As pictured or pendant/brooch only?: